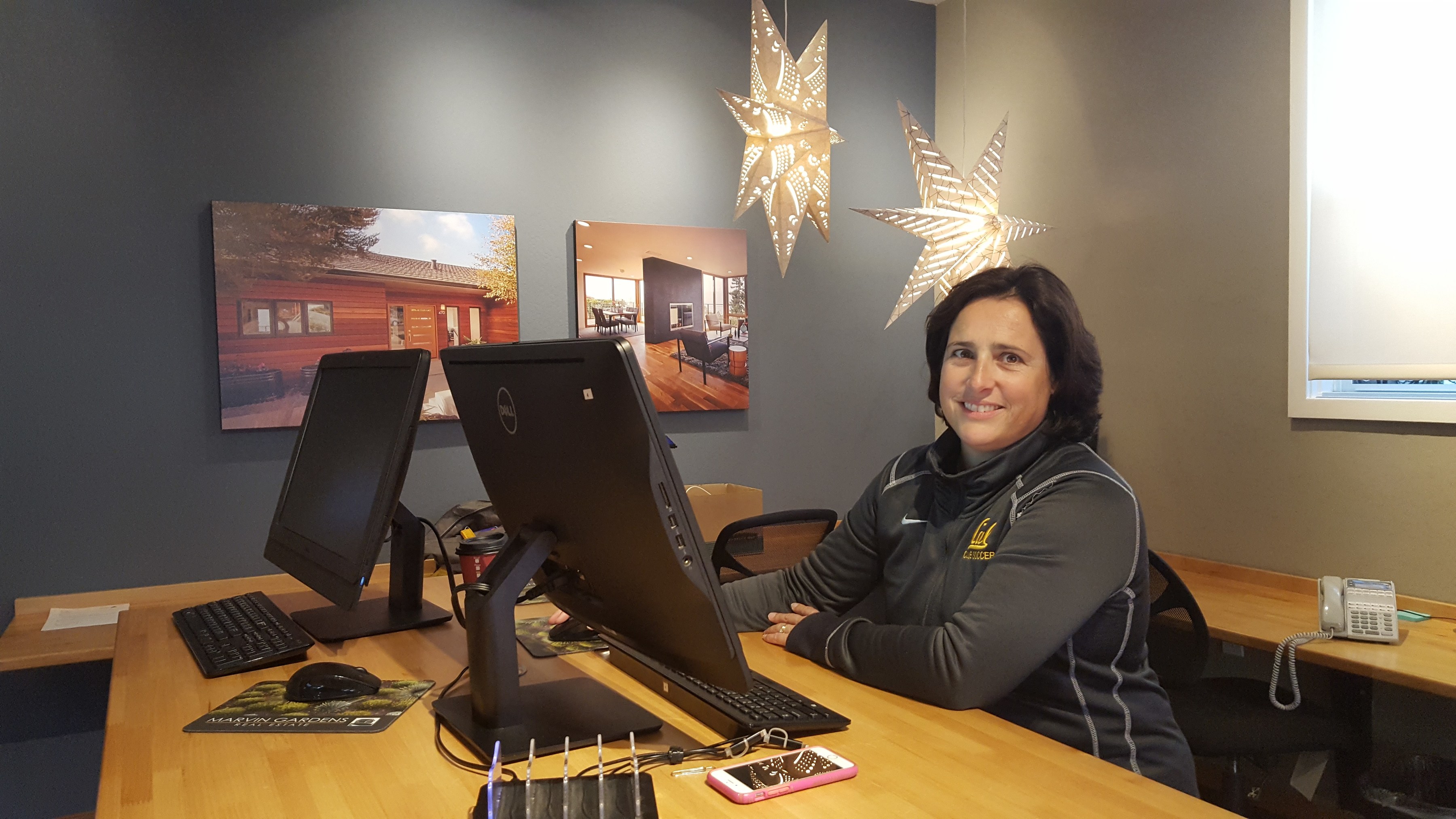 Favorite thing about working in real estate?
I love being a part of the sellers' and buyer' lives at a critical moment in their lives, helping sellers comfortably close a chapter of their lives, and helping buyers happily transition into their new home and new neighborhood.
Most memorable transaction:
There are many memorable moments in real estate including being stuck on a rooftop in Oakland with clients and waiting for the listing agent to bail us out, or entering a vacant house after knocking and being "greeted" by the seller coming out of the shower butt naked and unaware of our presence!!
What was your first job growing up?
I taught High School English while in college in France, where I did a degree in U.S. history (American Revolutionary War), and received a teaching credential in teaching French as a Foreign Language at the same time.
What do you love to do in your free time, such as hobbies, etc?
I love skiing and plan on spending more time on the slopes before I get too old to rip!! And I love travelling, especially in France.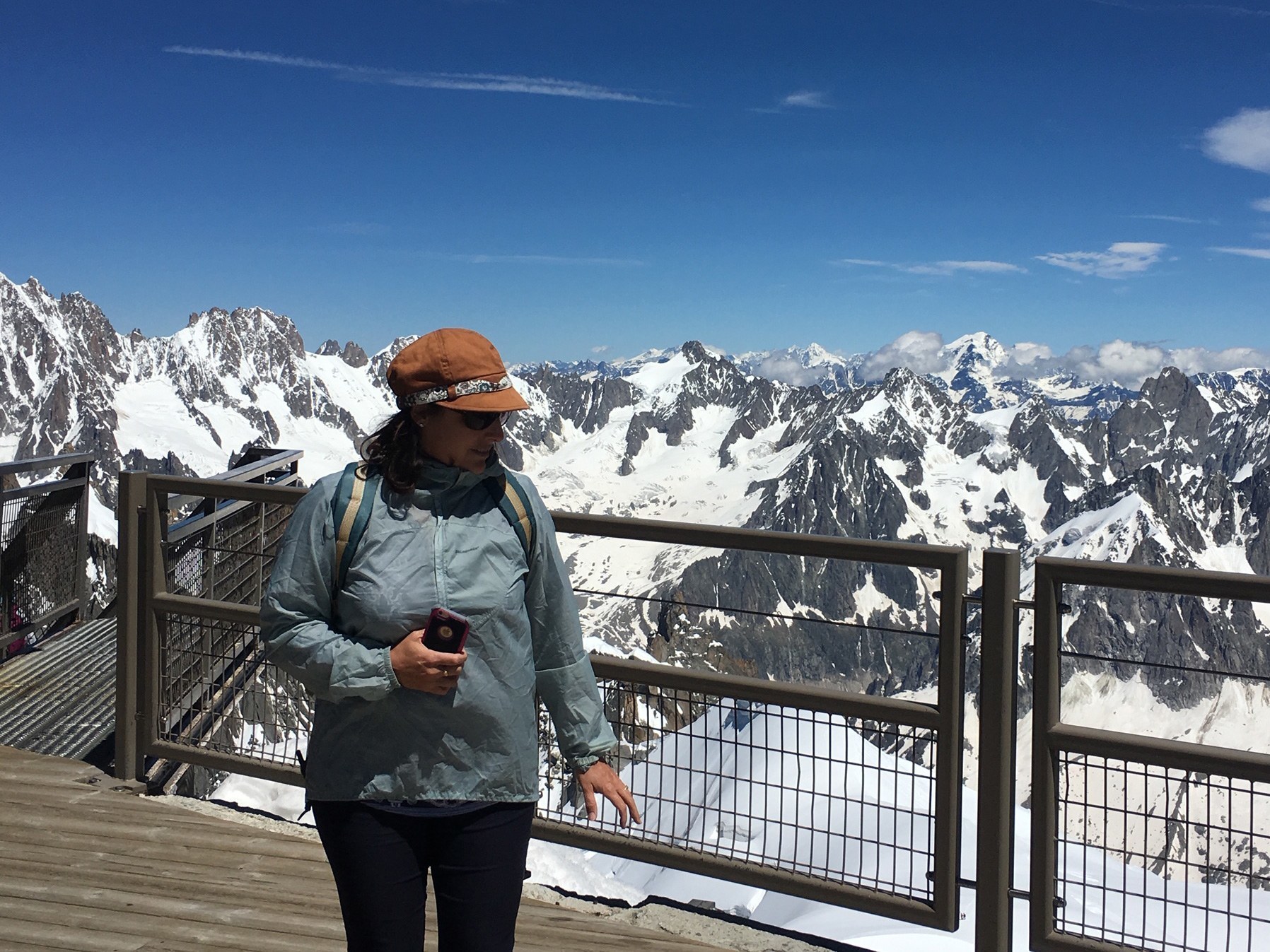 What are your favorite movies, books, and television shows?
"Le Diner de Cons" ("The Dinner Game") is a great French movie. I also love movies by Marcel Pagnol about the South of France. I enjoy watching "The Big Bang Theory" and HGTV! I have read many Peter Mayle books which I enjoyed thoroughly along with books about dogs. Two books I found hard but so poignant were "The Book Thief," and "The Good Earth."
Most memorable travel experience?
Traveling to France with an infant and a flight delayed many hours, running out of clothes for my daughter and arriving at my destination with a baby wearing a diaper only!!!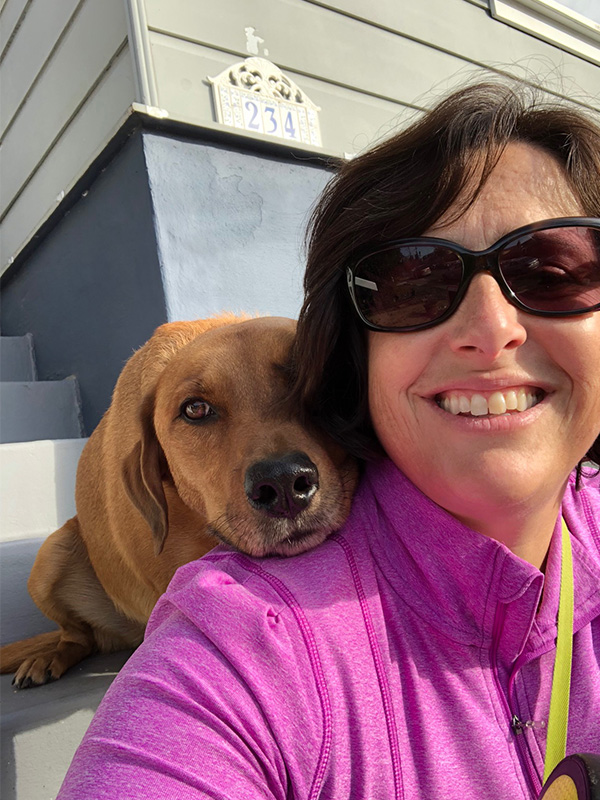 What do you love about the East Bay?
The East Bay is home to many restaurants, great people, a great park system where you can unwind anytime and enjoy views, nature, and peace and quiet just five minutes away from Berkeley.
Favorite restaurant?
Stella Nonna and Inn Kensington
Tell us about your pets.
All my animals have been rescues from either the shelter where I volunteered for years or Hopalong Rescue, or responding to a cry for help from a neighbor who wanted to find a better place for their coworker's dog who was stuck in a cage 20 hrs a day in a garage!!
Some things on your bucket list.
Traveling all over the world and buying a castle in France.
Any other things you like to include?
Win the lottery and gift the money to deserving charities and people.